Welcome to the Neville Roller Drome!
The #1 roller rink in Pittsburgh!
An icon in the Greater Pittsburgh region, the Neville Roller Drome is one of the city's best destinations for family-friendly enjoyment. Roller skating is a fun thing to do for all ages – kids, teens, and adults alike. It is the best value for the price and a fantastic family activity!
Come out and enjoy a variety of music from contemporary hits to old school tunes. Enjoy rolling on our exceptional maple hardwood skating floor under our disco balls and lights.  Grab a refreshment in our café. Book our dedicated party room or rent the entire facility for special events or celebrations. We want your experience here to be fun and memorable!
We invite you to come out and have fun at Neville Roller Drome for your special event or just to skate. Join our "skate family" and enjoy good times with your friends and family. Lace up those skate and come roll with us!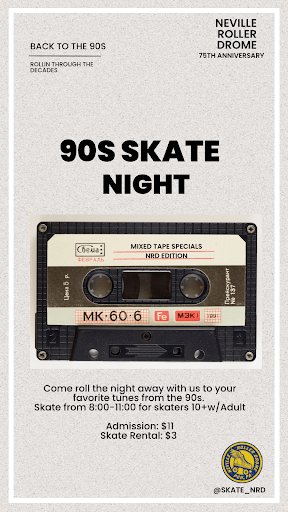 Skate Through the Decades – 90s Night
Saturday, December 9, 2023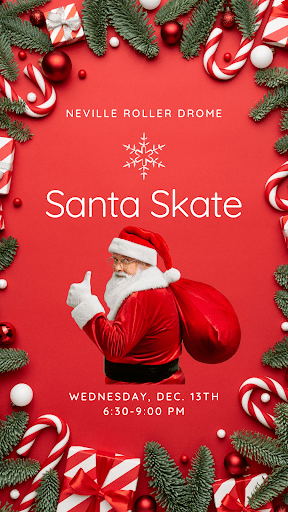 Wednesday, December 13, 2023